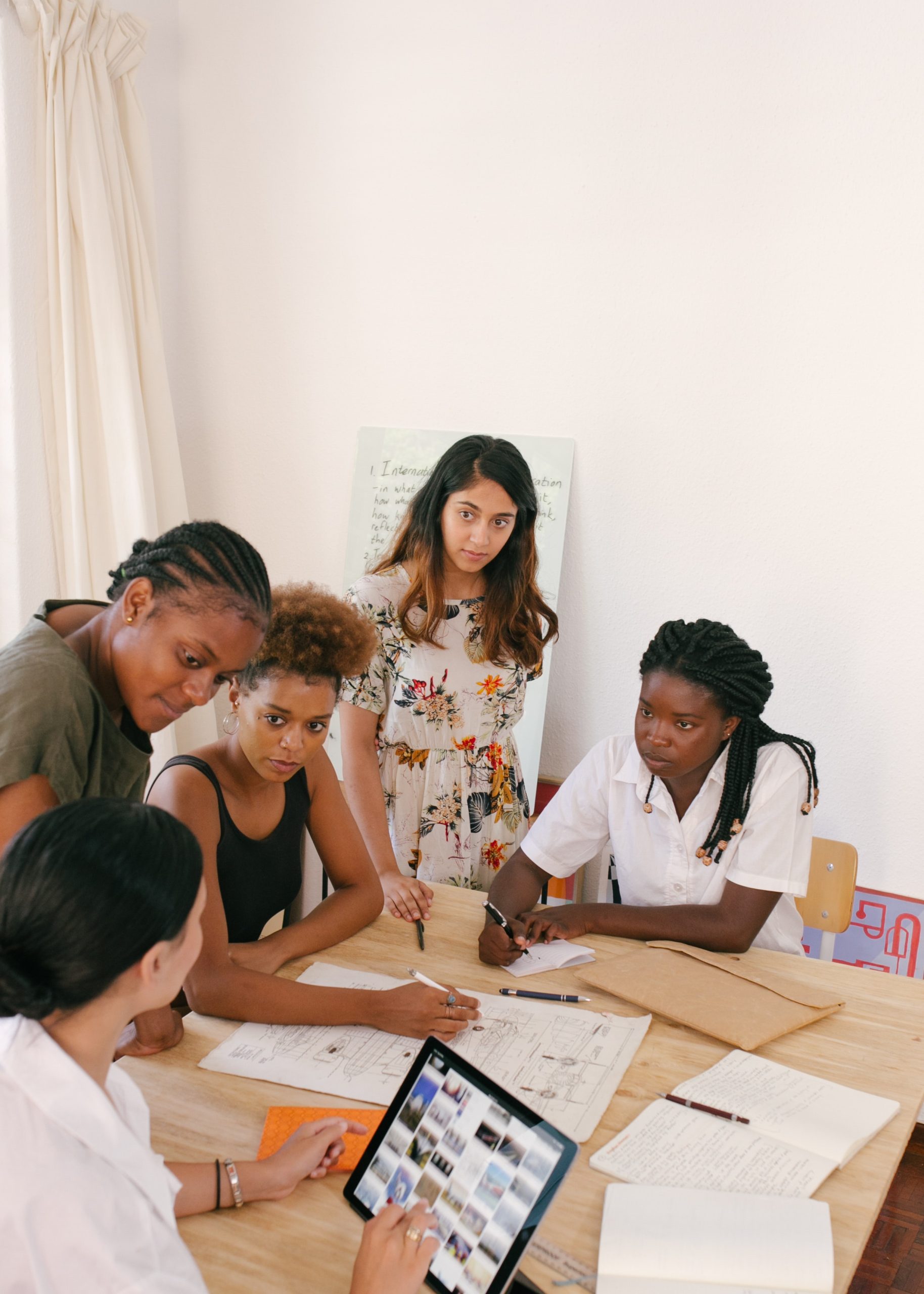 What is a Care Team?
In a child protection context, a care team is the group of people including professionals, who jointly look after a child while the child is in care.
In the context of family violence, a care team is the group of professionals and services who are sharing information and working to ensure the safety of victim survivors and their children while keeping the user of violence accountable and in view.
Care Team Meetings
Care team meetings are a formal information sharing process to assist professionals and services identify, assess and manage risk. Care team meetings are an opportunity to share information that is required to keep victim survivors safe.
Care team meetings involve the client where it is safe to do so. Involving the client who is the expert in their experience is best practice, but clients need to be supported throughout this process.
Also known as:
– Multi agency meeting
-Collaborative Case Conference
– Hospitals: Multi-disciplinary team meetings
Professional Meeting vs. Care Team Meeting
If a client is not present, we would suggest calling this a 'professionals meeting' rather than a care team meeting.
Ensure you reflect this in your documentation that the client was not present. Similar to care team meetings, we would always encourage the client be advised of and involved in discussions about a professionals meetings.
Provide consistent messaging to the client that both professionals meetings and care team meetings are a formal information sharing process to assist identify, assess and manage the risk caused by the user of violence. These meetings are not workers coming together to just 'talk about them'.
Be mindful not to minimise how serious a care team meeting/professionals meeting can seem for some clients – imagine how you would feel if people were coming together to talk about your most personal issues and what was going on in your life.
Be clear on the purpose in both instances – care teams meetings and professionals meetings can assist you as the lead case worker/key professional support person and the victim survivor can have a clear picture of what is happening for the victim survivor.
ALWAYS REMEMBER, IF THE CLIENT IS NOT THERE, THEY ARE STILL IN THE ROOM!
Challenges of Care Team Meeting
Challenges in regards to holding a care team meeting may include…
DFFH not present/involved or leading

Can't get the right people/services at the table

UoV not being made accountable.  UoV may not be engaged with a service and therefore it can be challenging to hold them directly accountable for their behaviours.

Complexity of discussing family violence if Victim Survivor and UoV are still communicating or in a relationship

Care team meetings take time to plan to ensure they run smoothly and actions are followed up on.

Getting relevant reports/updates in a timely manner
You can overcome these challenges by:
Requesting DFFH hold a care team meeting (put it in writing) or lead it yourself

Refer or have secondary consults with specialised workers, then feed that information back to the client or the care team meeting

Keep UoV accountable in discussions and the documentation from care team meetings.

Make time and prioritise care team meetings.

Be solution focused, rather than focus on the problems.
Benefits of Care Team Meetings
There are many benefits to coordinating care team meetings:
Saves time by reducing duplication and ensuring the client needs are met.

Increases positive outcomes for the clients

Information sharing opportunity having everyone around the table allows for all parties to hear the same information and to have a discussion about risk and safety.

Enables a more in-depth robust conversation around risk which improves safety planning

Provides an opportunity to have consistency of information in relation to the client, collaborative risk management strategies and safety planning.

Offers context for why the family may be seeking support

Ensures UoV is kept in view and accountability for their behaviour

Identification of child/ren as victim survivors in their own right and that individual risk assessments and safety planning is completed and supports identified

Ensures clear allocation of actions/tasks

Reduces duplication of actions/tasks

Increases workers knowledge & collaborative practice

Increases accountability of everyone involved

Client doesn't have to repeat their story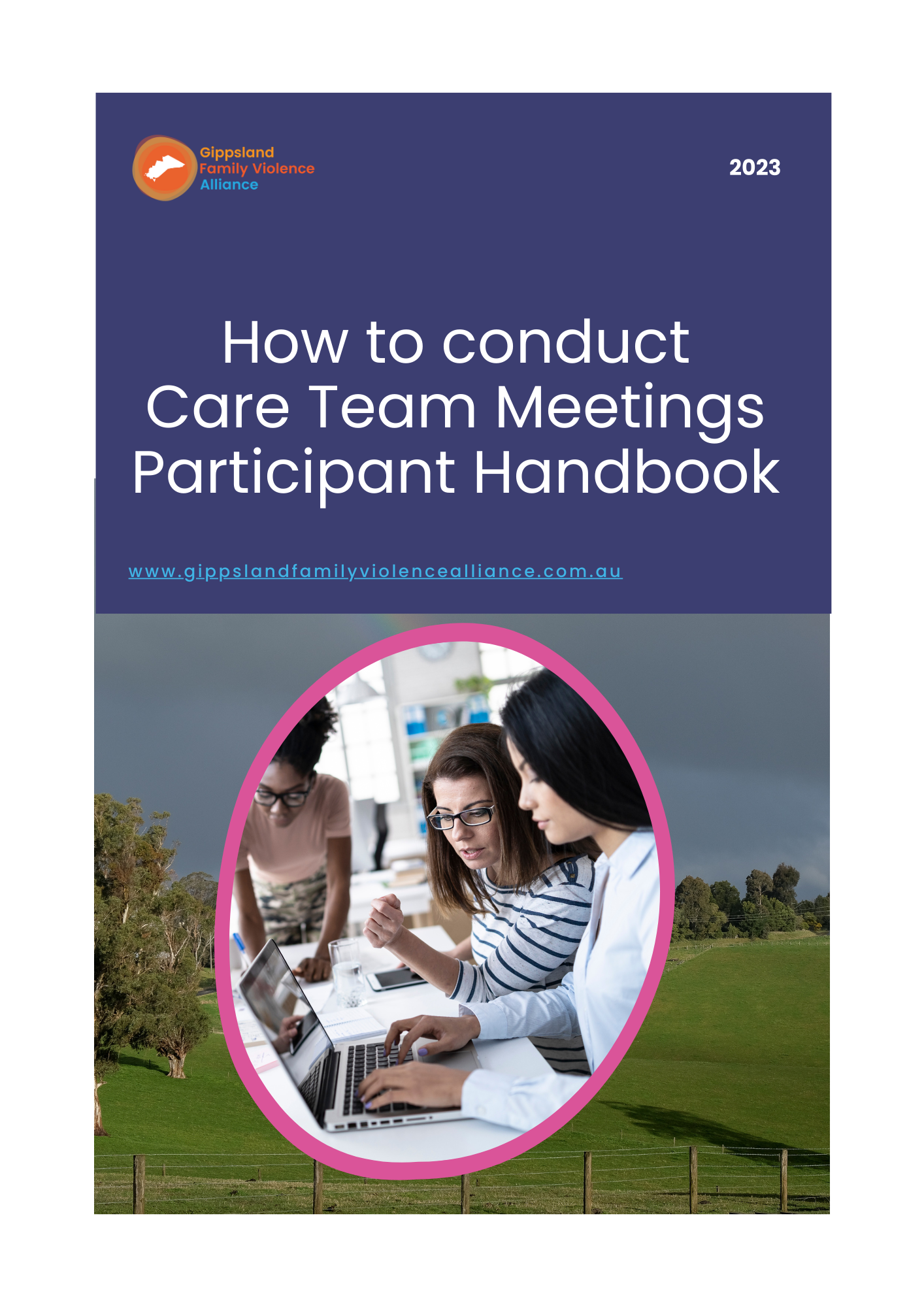 Care Team Meeting Resources
GFVA has developed a guide on 'How to conduct Care Team Meetings' which was provided to participants at the Practice & Connections Forums held across Gippsland in August 2023.
Please click on the guide for more information regarding conducting Care Team meetings, including….
Best Practice
Applying a Person Centered Approach
Secondary Consultations
Before Meeting Checklist
During meeting Checklist
After meeting Checklist
Care Team Meeting Templates
GFVA have also create some simple templates as resources to assist you when running a Care Team Meeting….