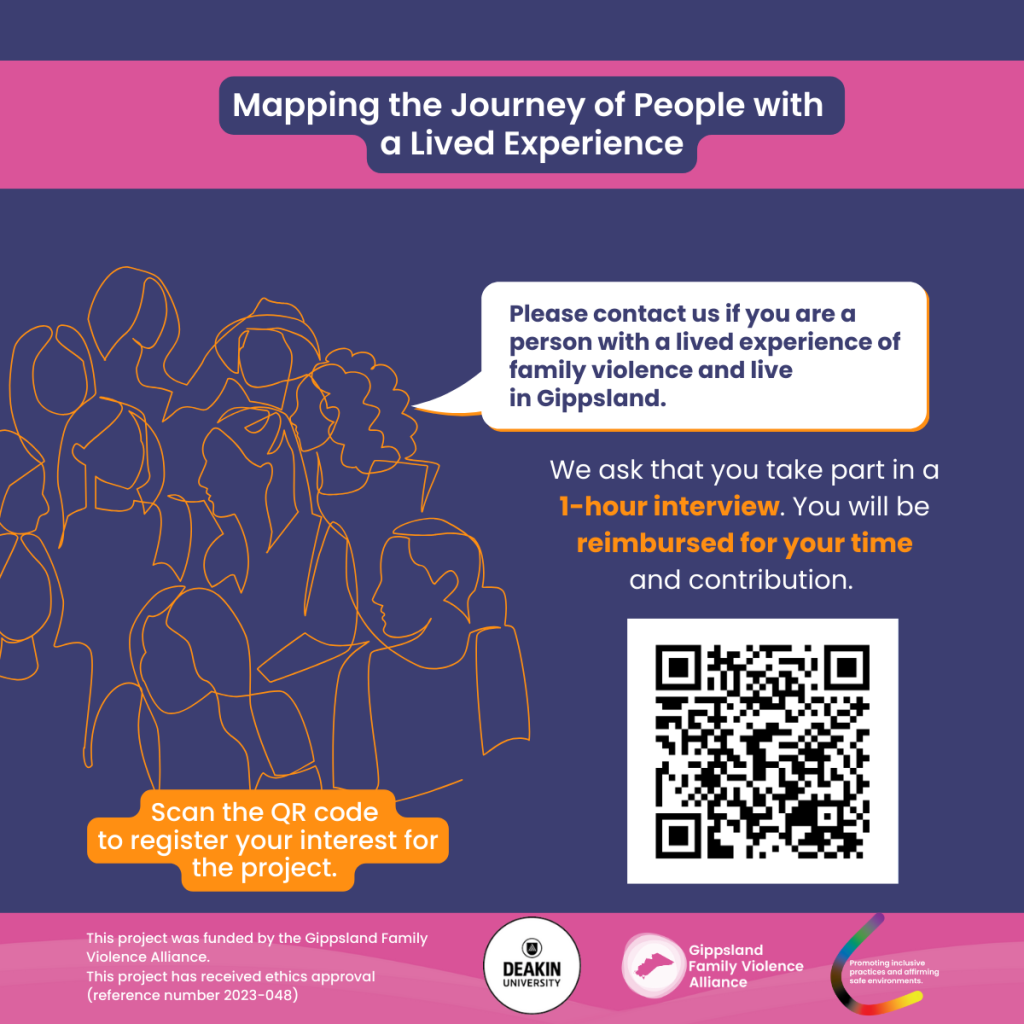 Mapping the journey of people with a lived experience of Family Violence
The Gippsland Family Violence Alliance has partnered with Deakin University to gain a deeper understanding of people living in Gippsland who have experienced family violence.
If you want to share your experience of engaging with family violence services in Gippsland, please contact: 
Dr Lata Satyen
Ph: 5227 8452
Email:lata@deakin.edu.au
Or scan the QR Code.
You will be asked to take part in a 1 hour interview and will be reimbursed for your time and contribution.
This project was funded by the Gippsland Family Violence Alliance.
This project has received ethics approval (reference number 2023-048)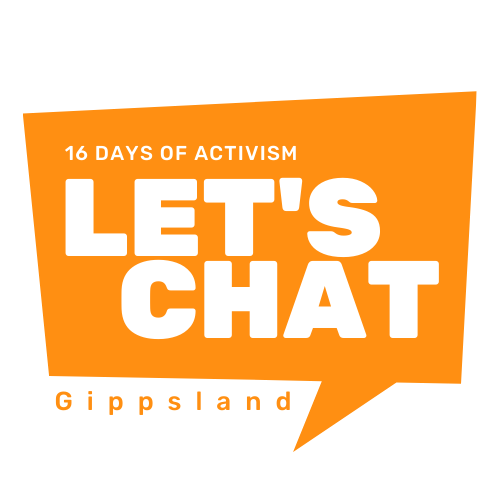 Let's Chat Gippsland- 16 Days of Activism
As 16 Day's of Activism nears (November 25-December 10), the Lets Chat about Ending Gendered Violence in Gippsland campaign pack has been launched.
To access the:
Event Toolkit
Let's Chat Collateral Catalogue
Social Media Toolkit
head over to the website: https://16daysgippsland.com.au/