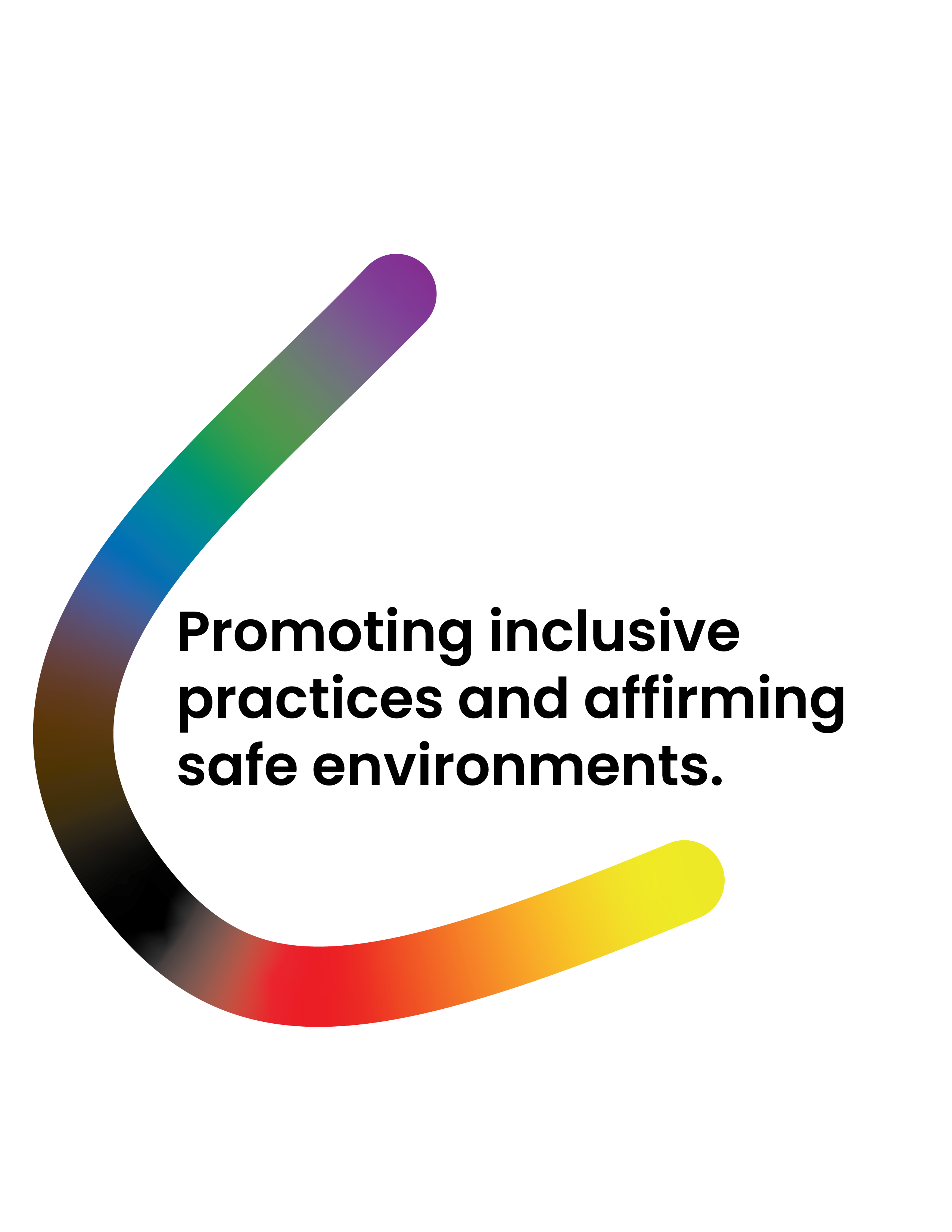 We recognise that people from the following diverse community groups:
Aboriginal communities

Culturally and linguistically diverse communities

Faith communities

Lesbian, gay, bisexual, trans, intersex and queer (LGBTIQ) communities

People with a disability

People experiencing mental illness issues

Older people

Women in or exiting prison or forensic institutions

People working in the sex industry

Rural, regional and remote communities

Male victims

Young people (12–25 years of age)
experience unique risk factors for family violence and are less visible and understood by service providers. As a result, understanding Intersectionality, dismantling systems of oppression and prioritising diversity and inclusion is a priority for the Gippsland Family Violence Alliance. 
Our diversity logo represents that we are an inclusive partnership which promotes safe environments for everyone, despite their race, gender or sexual orientation.
The design was inspired by an open palm which symbolises reaching out to offer assistance.
As a partnership, the Gippsland Family Violence Alliance committed to ensuring that all people, regardless of identity, gender, age, culture, religion, sexual orientation or work history can access our services and feel included in our activities we run as a committee.
Our commitment includes:
Ongoing upskilling/education

of the workforce that supports both diversity, inclusion, and intersectionality

Ongoing creation of resources

for the workforce which supports both diversity, inclusion and intersectionality

Including a specific lens on communities

affected by systemic oppression in all advocacy, educational and other materials created by the Gippsland Family Violence Alliance.

Working with local experts

to create welcoming environment both in physical and virtual spaces.
We are guided by the 2018 Victorian Government Everybody Matters: Inclusion and Equity Statement.
The symbol will be used to communicate the Gippsland's Family Violence Alliance's commitment to 'Promoting inclusive practice and affirming safe environments', it will not replace the use of the LGBTQ+ Flag and Aboriginal and Torres Strait Islander Flags.