The Royal Commission into Family Violence
The impact of Family Violence has been recognised as an issue of national and international importance. Family Violence impacts on the health and wellbeing of individuals, families and communities and has economic impacts on the entire country. In 2016 the Victorian Government held a Royal Commission into Family Violence which received 1000 written submissions and resulted in 227 recommendations all of which the Victorian Government pledged to implement in their entirety.
The Victorian Government has released a number of guiding documents and rolling action plans to ensure their recommendations are achieved with the assistance of the peak bodies and the Family Violence Regional Integration Committees and their partners.
In 2022 the Federal Government released the Nation Plan to End Violence Against Women & Children with the aim to end violence in a generation. The Regional Integration Committees work to implement these plans at a local level working with our prevention partners to achieve a future where all people in Gippsland are safe, thriving and living free of family violence.
International Plan for Change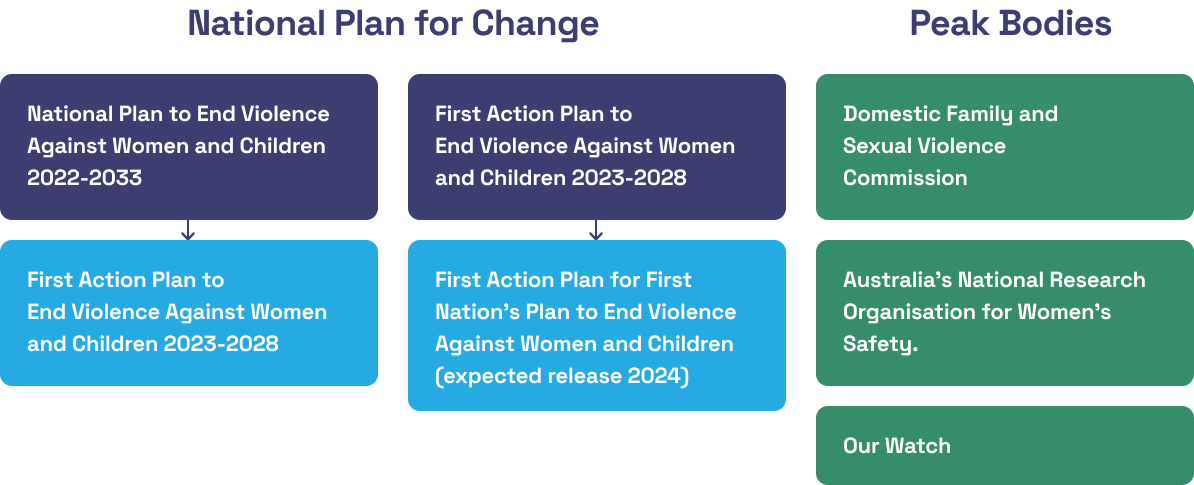 Victoria's Plan for Change
Gippsland's Plan For Change