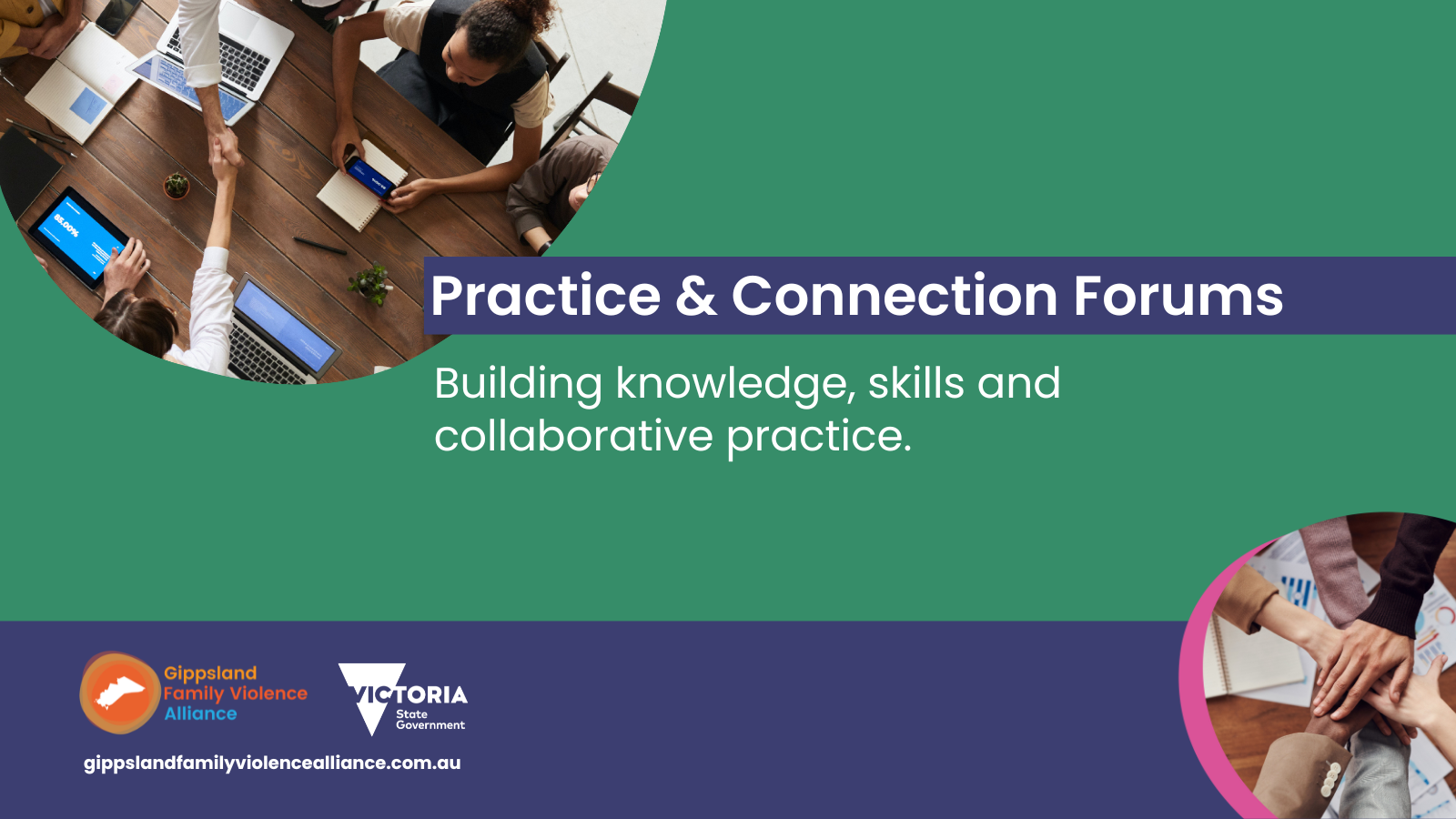 Practice and Connection Registration
Practice and Connection Forums are aimed at practitioners across Gippsland from all sectors.
The aim is to provide a space where practitioners can build and share their skills and knowledge, meet and build connections with other practitioners from their local area and to gain insights into the other programs being provided across the sector.
Each Forum is structured around a specific topic with an annual plan developed via feedback from the practitioners that attend the forums and from the Gippsland Family Violence Alliance Network and Governance Groups.
We hold these Forums in both Inner and Outer Gippsland, with locations rotating to try to capture as many practitioners as possible.
We hold ten Forums in both Inner and Outer Gippsland each year, with a mix of local guest speakers and guest speakers from out of area.
To register please go to our Humanitix Page
Previous Practice and Connection Forums
Where we can, we will record our Practice and Connection Forums for those unable to attend. Please have a look at our previous Practice and Connection Forums below.