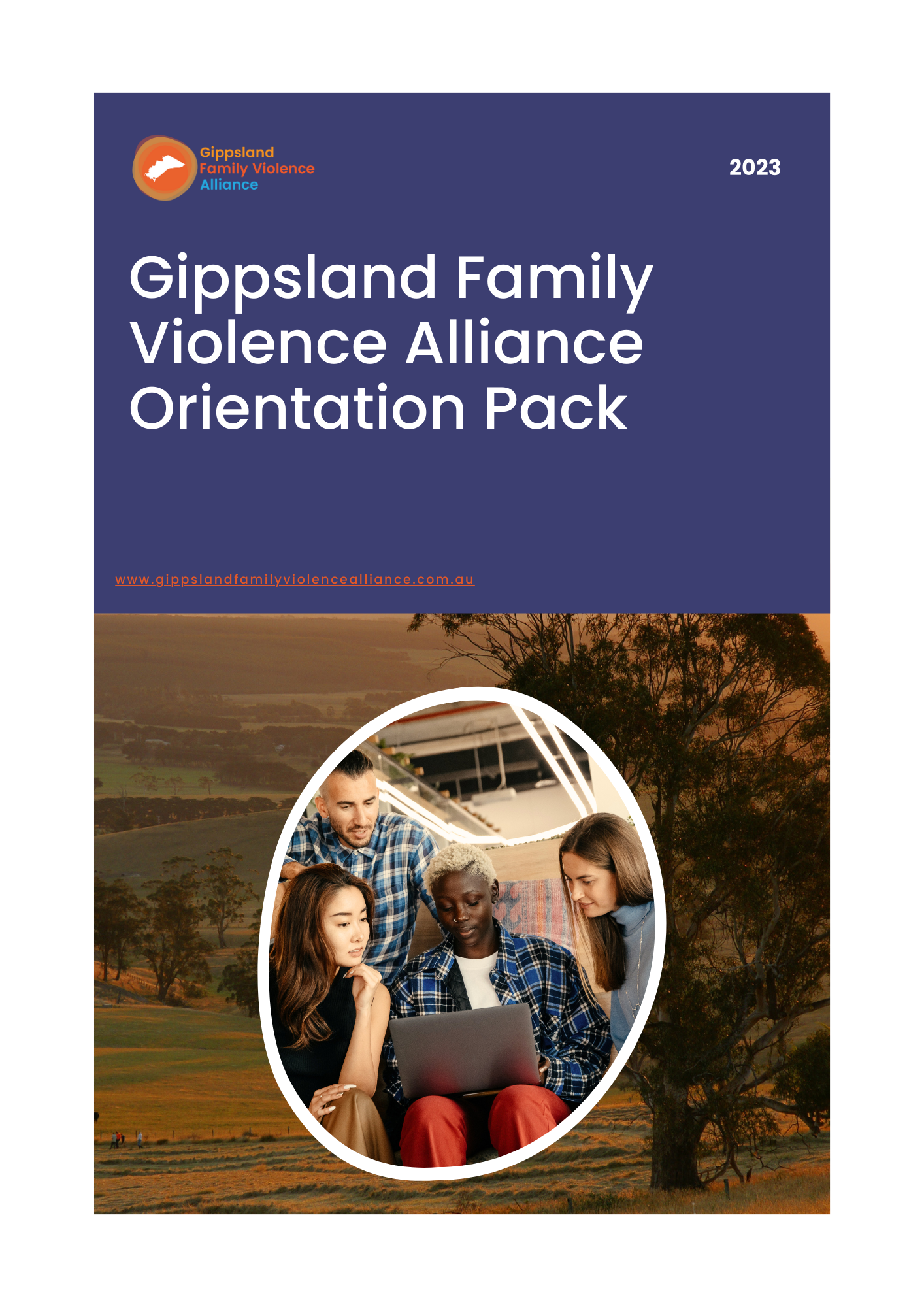 The purpose of this Orientation Pack, is to assist Agencies to induct new workers into the Gippsland Family Violence Alliance (GFVA).
We have kept it as short as possible, with links that lead to useful pages such as our Newsletter Sign Up.
We're encouraging agencies to work with their Human Resource Departments to embed this into their Induction processes for new staff. Family violence is not just the role of specialist workers but extends to those in tier 2, 3 and 4 workforces which would all benefit from the information that the GFVA disseminates.
Please click the image to download…